Wemos d1 mini. The ESP8266 development board every tinkerer needs!
Wemos D1 Mini
The Wemos d1 mini is an Arduino Wi-Fi based board, and it is quite the little gadget. It has an ESP8266 chip, which gives your project internet access. It operates at 3.3V, has 11 Digital I/O pins, has 1 Analog Input pin, a Clock speed at 80MHZ/160MHz, flash of 4M bytes, it's length is 34.2mm, width of 25.6mm, and weights 10g. This bad boy is tiny but packs quite a punch! With it only costing around here. This development board is an awesome contender for integrating within any IoT project. It is programmable via micro-USB using the awesome Arduino IDE.
Qà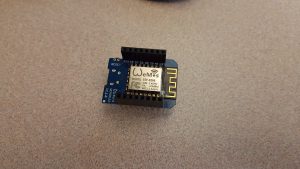 Why am I mentioning this dev board? I am planning to use it for a couple projects for making my house smarter.
This board could be a good use for any remote devices, sensors, and simply things that need to be connected. Some of my ideas are:
Use it as the brain for a connected Garage Door Opener.
Integrating with existing door and motion sensors within my home. These sensors where used for a security system, which was already installed within my home.
Controlling other Zones within my Home.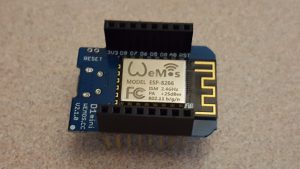 I got my hands on one, and I am excited to start experimenting with this little bad boy. Here are some images of it.
Sources:
https://wiki.wemos.cc/products:d1:d1_mini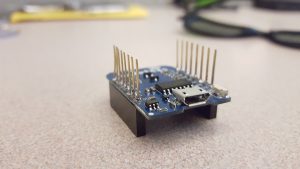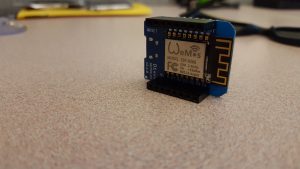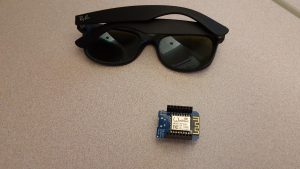 If you have one or were to get your hands on one, what would you do with it? Let me know in the comments section below I would love to hear your thoughts.