Enki, the Daily Programmer's Brain Tool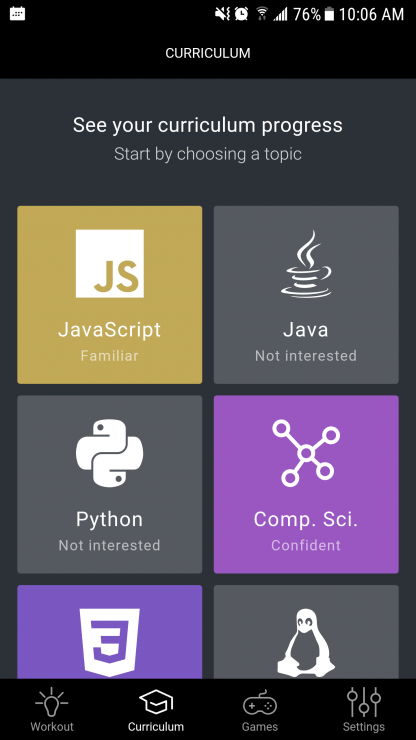 Are you a programmer who wants/likes to keep their coding skills fresh? Or purhaps you want to learn some new syntax, or practice some complex concepts you learn about alogrithms and data structures. Maybe, you just want to play a programming related game. If you said, yes, or sure to any one of these questions, then Enki might be for you.
Check out Enki in the app store. There is an array of concepts, lessons, brain teaser, tips , tricks, and fun games.